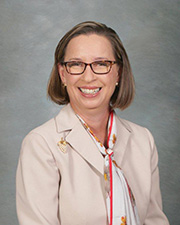 Cara is one of Atlanta's most well-known and successful fundraising consultants, with over 30 years of raising money for numerous non-profit organizations focused on:
Arts

Education

Healthcare

Social Services

Mental Health

Environmental

Historic Preservation
After spending the early years of her career working for several Atlanta-based fundraising companies, Cara founded Schroeder Resources in 2008 to offer her clients the benefits of senior-level, focused fundraising services. Schroeder Resources operates as a "virtual agency", bringing in the capabilities of additional senior staff on an as-needed basis. Cara and her team provide creative and innovative approaches to meet their clients' strategic objectives and fundraising goals. Cara's deep connections within the giving community enable her to match requests for support with potential donors, as well as translate her clients' needs into fundraising appeals that interest and engage individuals and foundations.

Schroeder Resources adheres to the Association of Fundraising Professional Code of Ethics. Over the past decade, the firm has raised over $7 million for capital and/or special project needs, $10 million for annual operating support and $5 million secured from foundation grants. We believe in a team approach, working closely with our clients' board and staff. Services include:
Annual fund planning and implementation

Major gifts campaigns

Prospect evaluation and identification

Stewardship support and planning

Educating board members and staff on their roles in fundraising

Specialized assessments and resources development plans

Capital campaign direction and management

Pre-capital campaign and/or special project needs/feasibility studies and implementation

Capital Campaign direction and management

Foundation grant programming (planning and stewardship steps)